Posts for: December, 2017
By Jeffrey S. Ryther, DDS, MS, SC
December 29, 2017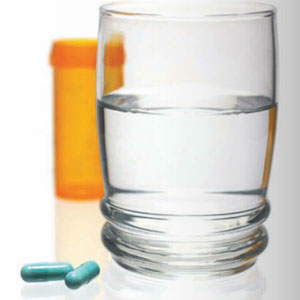 Many people have questions about the proper use of antibiotics — especially today, as the overuse of these medications has become a concern. It isn't necessary for most people to take antibiotics before having a dental procedure. But for a few — notably, those with particular heart conditions and, in some cases, joint replacements — pre-medication is advisable. The question may be even more confusing now, because the standard recommendations have recently changed — so let's try and sort things out.
First, why would anyone need antibiotics before dental treatment? Essentially, it's because of the chance that an open wound could allow bacteria from the mouth to enter the bloodstream. For people in good health, the body is capable of quickly containing and neutralizing the bacterial exposure. But people with some types of heart disease, heart transplants, and/or total joint replacements have a greater likelihood of developing a bacterial infection, which can be dangerous — or even life-threatening. The same may be true of people whose immune systems are compromised.
At one time, people with a broad range of heart problems and artificial joints were advised to pre-medicate; today, new research indicates that fewer people need to take this step. Antibiotics are currently recommended before dental procedures if you have:
An artificial heart valve, or a heart valve repaired with artificial material
A history of endocarditis
A heart transplant with abnormal heart valve function
Cyanotic congenital heart disease (a birth defect where blood oxygen levels are lower than normal) that hasn't been fully repaired — including children with surgical shunts and conduits
A congenital heart defect that has been completely repaired with artificial material or with a device — but only for the first six months after the repair procedure
Repaired congenital heart disease with residual defects, such as leakage or abnormal flow
In addition, not everyone who has an artificial joint needs antibiotic premedication. Instead, your health care providers will rely on your individual medical history to determine whether this step is required in your situation. However, having a compromised immune system (due to diabetes, cancer, arthritis, chemotherapy and other factors) is still an indication that antibiotics may be needed.
The question of whether or not to pre-medicate is an important one — so it's vital that you share all relevant medical information with your doctors and dentists, and make sure everyone is in the loop. That way, the best decisions can be made regarding your treatment.
If you have questions about premedication before dental treatment, please contact us or schedule an appointment for a consultation.
By Jeffrey S. Ryther, DDS, MS, SC
December 14, 2017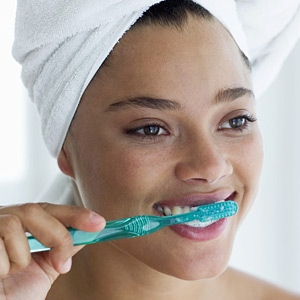 Taking care of your teeth is a life-long endeavor. And like any other aspect of healthcare, it can be costly — from regular dental visits and cleanings to more expensive treatments and procedures for protecting and preserving your teeth.
But what if you're limited in your financial ability — does that mean your dental health has to suffer? Not necessarily — if you're careful to adopt and follow an effective strategy for oral care.
Here, then, are 3 considerations you should keep in mind as you develop your dental care strategy and action plan.
Practice thorough, daily oral hygiene. Many of the potential dental problems people face are the result of not practicing or not properly performing oral hygiene — daily brushing and flossing along with semi-annual dental visits for cleanings and checkups. The aim is to remove bacterial plaque, the sticky film that adheres to teeth after we eat, and keep it from building up on tooth surfaces. Removing plaque reduces your chances of developing the two major dental diseases caused by it, tooth decay and periodontal (gum) disease, which could result in additional treatment costs. However, even with excellent oral hygiene you'll still form tartar (hardened plaque deposits) on your teeth, so professional cleanings are also a must.
Take care of the rest of your health. Your teeth and gums aren't islands unto themselves — your oral health is heavily influenced by other conditions in the body, especially systemic diseases like diabetes or cardiovascular disease. So, be sure you're eating a nutritious diet, follow an exercise plan and see your physician regularly to monitor your health. Your teeth, as well as the rest of your body, will be healthier for it.
Work out treatment plans with us to fit your finances. Unfortunately, there's no guarantee your teeth and gums won't need advanced care sometime in your life, even with proper hygiene and diet. If you're in need of extensive treatment or you feel you need to enhance your smile, talk with us. We'll be glad to discuss your options, and work out both a treatment and financial plan that fits your needs and budget.
If you would like more information on oral care with financial limitations, please contact us or schedule an appointment for a consultation. You can also learn more about this topic by reading the Dear Doctor magazine article "Finances and Dental Care."